Featured Talker
Andrew Santos
Andrew Santos is an AVM Survivor and currently volunteers with SCI Fit in Fresno, California.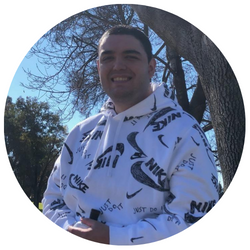 The writers of TAAF Talk are made up of our contributors,The Aneurysm and AVM Foundation (TAAF) community, and friends. We are always interested in hearing the stories of those impacted by aneurysms and AVM. New articles are posted monthly. If you are interested in contributing to TAAF Talk, please contact us on our Chat Back Page.
Click the photos to read our talkers stories.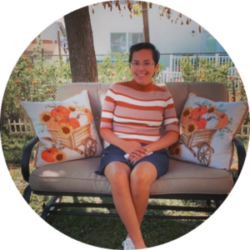 Dana Alessia
Dana is a 24-year-old trying to get her life back after a catastrophic brain injury. She found a new purpose in being a source of hope to people facing impossible circumstances because She's been there too. She enjoys spending time working on herself towards her recovery. Seeing her progress motivates her to never give up!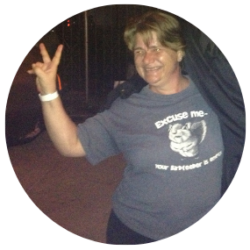 Emily Navarre
Emily L. Navarre is a "genetically weird" Gen-X writer and Brain Health Advocate/Translator who currently lurks in Olympia, WA. Her goal with her writing is to "interpret" what life feels like for a brain injury survivor by any memorable means necessary, as a means of both service and, well…penance and gratitude.
"To ER Docs everywhere, especially Dr. Eisner and Tython"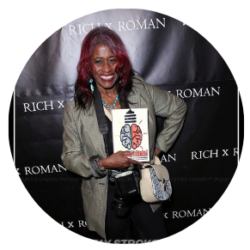 Donna Dymally
Stroke Triumphant and Celebrity Photographer, Donna Dymally believes photography has offered her the opportunity to cross paths with so many brilliant, creative and entertaining people on the planet while healing during a stroke experience. The picture above is of her on the red carpet with her published book: "Awoke by a Stroke": My Roadmap to Restoration.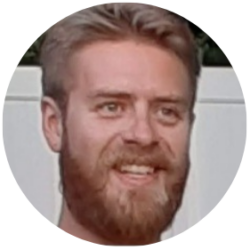 Coda LeClaire
Coda is a caregiver to his partner, Stacey. He also works as a commercial HVAC service technician throughout the state of New Jersey. He enjoys being outdoors in general but spends a lot of time kayaking, hiking and exploring new places. On the weekends he is usually outside grilling something, or getting lost in the woods somewhere.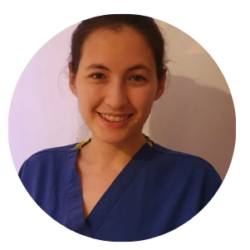 Dr. Gwenllian Evans
Dr. Gwenllian Evans is an avid baker, tea drinker, and survivor of a ruptured AVM. She also happens to be an aspiring neurosurgeon and currently works as a Neurosurgery Education Fellow in the UK. In her spare time she bakes anatomically accurate cakes, is a trustee for Brainbook, a charity created by neurosurgeons dedicated to promoting awareness of neurosurgical conditions in a patient friendly way on social media.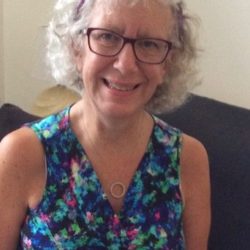 Beth Losk
Beth is a retired long time special educator.  She lives with her beloved husband, Rick, and two cats outside Boston.  Beth experienced a ruptured brain aneurysm on Marathon Monday 2016 and has found the journey of recovery to be the most profound of her life. Every day brings some new awareness or insight, and she is proud to be a survivor and to support others on their paths. Beth loves landscape photography, reading, writing, scrapbooking and being on the beach.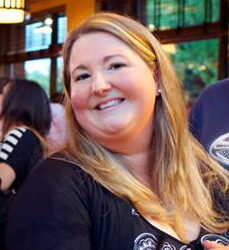 Erin Havel
Erin Havel is the author of The Malformation of Health Care: Illness, Insurance, and a Young American's Struggle for Survival. Her fierce passion for advocacy stems from the struggles she witnesses in the communities surrounding her. With a mission for creating positive effective change in the world, Erin is a regular contributor/speaker at events promoting equality. Her writing projects are meant to encourage empathy and understanding in an increasingly harsh world. Erin lives in Palm Springs, CA with her spouse and young son.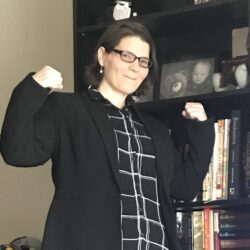 Nancy Nauman
Nancy is a mom to William, her AVM Angel, who passed away in 2017 from a rupture during surgery. His life and death has brought her to TAAF which has given her purpose to her grief and built a legacy for her son. She spends her extra time volunteering for TAAF as the Managing Editor for TAAF Talk Magazine. The rest of her time is busy teaching high school AVID in California and spending time with her toddler, Logan and husband, Josh.